Previous Transactions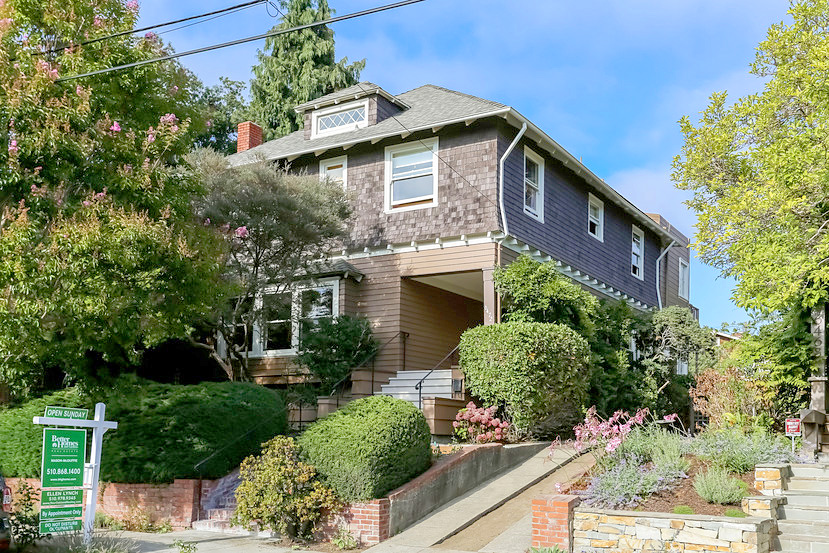 6474 Benvenue Ave, Oakland, CA 94618
3 Beds, 3 Baths, 2893 Sq. Ft.

Offered at $1,379,000
Sold for $1,702,000 with multiple offers
Represented the seller
MLS# 40753400
click for more info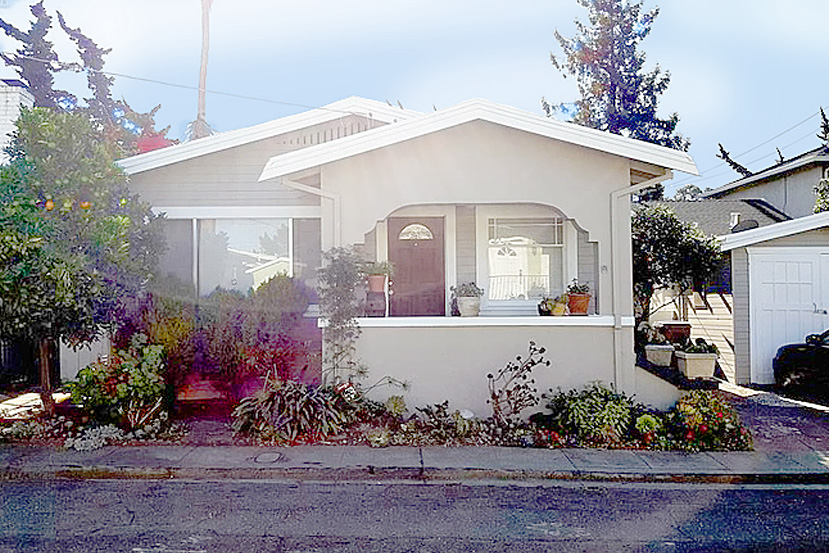 4129B Penniman Ct., Oakland
Charming cottage on quiet cul de sac close to 580, Laurel shopping, and all amenities. One bedroom, one bath, move in condition.

Offered at $399,000
Sold for $410,000
Represented the buyer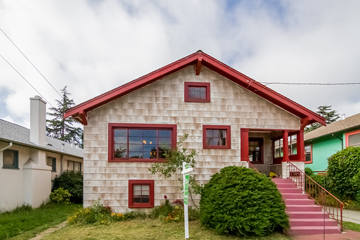 Classic Berkeley Craftsman, close to everything!
1637 Berkeley Way, Berkeley
This four bedroom, beloved home has been maintained with all architectural detail intact, including wainscotting, plate rails, country kitchen, and all original light fixtures. Theoak and doug fir floors were just refinished. There is great light and easy flow throughout! The full basement, with canning room, has ample work space, and loads of potential. The upstairs bedroom is adjacent to two large attic rooms with plank floors, and city views. The huge, level backyard, has native plants and young fruit trees. Plenty of space for play, expanded garden, and more. Walk to Ohlone Park, shopping, cafes, restaurants, and downtown Berkeley has to offer. This is a solid home, that just needs some upgrades.
Pictures and Virtual Tour: http://www.planomatic.com/mls76405 Represented the Sellers
List: $699,000
Sold: $836,000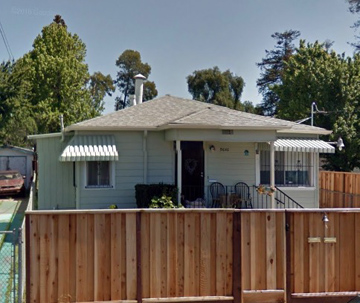 9646 C Street, Oakland
Affordable Oakland duplex, with large yard! 9646 C Street, Oakland
Sweet, freshly painted, three bedroom home with attached studio rental in back. Large, fenced backyard, offstreet parking. This well maintained home is located on a vibrant block with many longtime residents.. Borders a large neighborhood park, where families have picnics, and host block parties. One of the best finds in Oakland!
Buyer Representation
Sold Price: $315,000
One of a kind, must-see beauty
2608 Wallace St., Oakland
Two bedroom craftsman, custom built, circa 1916, by renowned architect/builder Newsom. Features spacious rooms, windows and skylights galore. Fine details everywhere- window seats, plate rails, nooks and crannies, and a unique mixture of wood tones. Wooded and private setting, set up off the lightly traveled, one way road. Nearly level rear yard with raised vegetable beds. Thriving neighborhood, centrally located, close to 580, casual carpool, shopping.
Virtual Tour Link: http://www.planomatic.com/mls28622
Represented the Sellers
Sold Price: $460,000
Victorian Duplex, in vibrant Oakland neighborhood
2134 10th Ave.
Located on a quiet block, bordering the "Tenth Avenue Historic District", part of Old Brooklyn. The main house is a spacious three bedroom, two story classic home, in great condition. The basement was thoughtfully converted, with all city permits, by the sellers, into a one bedroom, spacious second unit. Lovely, native garden in the back yard, as well as butterfly-attracting plants and shrubs out front. Walk to Champa Garden restaurant, www.champagardenoakland.com, Burmese Grocery Cafe, Kainbigan Filipino Comfort food, Philomena Pizza.
Private sale, representing the Sellers, and Buyers who were longtime neighborhood renters.
Sale price: $550,000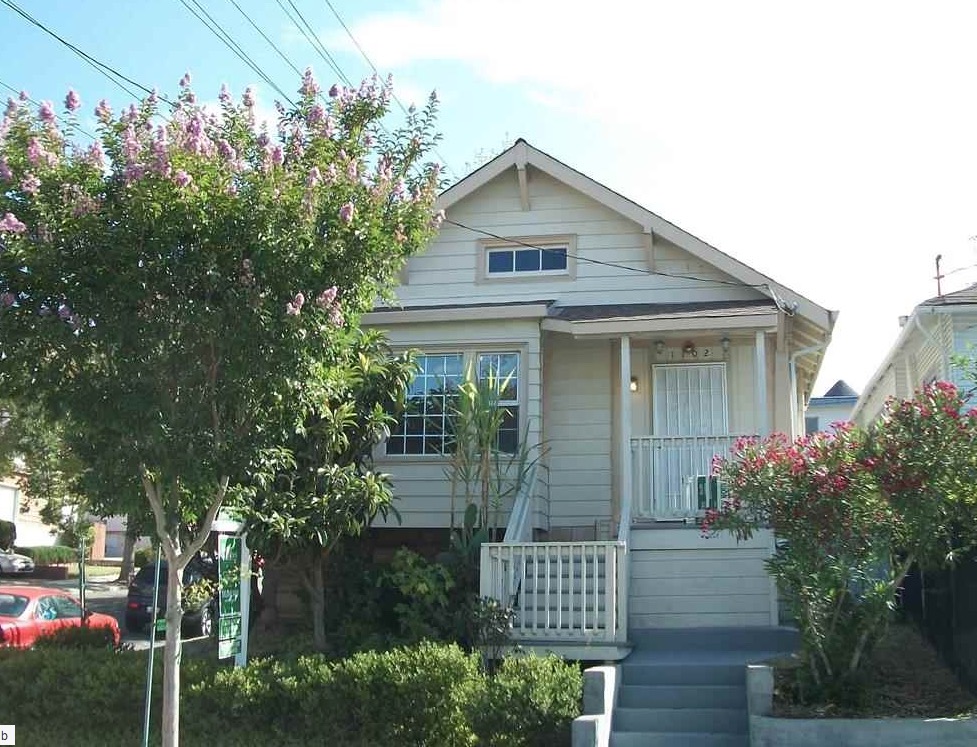 Sweet, legal duplex!
1102 E.22nd St., Oakland
Originally built as a single family residence, this cottage was extended and converted in the 1950s. Located on a corner lot, in the Old Brooklyn neighborhood, close to Bella Vista, Highland Heights, and Eastlake. Great light throughout the day in both units. The front two bedroom home has a spacious living room, and good flow throughout. The rear one bedroom unit is attached, and has entrances from both the rear yard, and street side. One car garage in the back, does need some work. Located in a friendly, active neighborhood, with a mix of longtime homeowners and recent transplants. Walk to bus lines, neighborhood cafes, community gardens, and lower park Blvd cafes. Just a five minute drive to Lake Merritt.
Represented the Sellers
Sold Price: $435,000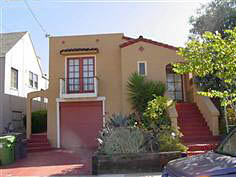 Maxwell Park Mediterranean
5336 Walnut St, Oakland
Appealing classic home, upgraded with flair. Two bedroom, two bath, great layout.. Bonus room off the kitchen which leads to the private, native landscaped back yard, a great place to relax and entertain. Basement and garage with bonus room.
List Price: $325,000
Short Sale, Buyer Representation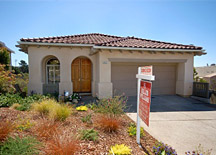 Tranquil Oakland Hills Contemporary
8267 Skyline Circle, Oakland
Built in 1998, this three bedroom, two and a half bath home has been well loved by it's owners. Located just off of Skyline Blvd., down the road from Chabot Riding Stables, this home features 1978 square feet of living space, high ceilings, and great flow throughout. The level in main floor has everything including a large master bedroom suite with new gorgeous remodeled bath, which is wheelchair accessible. The owners recently installed beautiful carbonized strand bamboo floors throughout the main floor. Walk through the open living space and eat-in kitchen to the wonderful balcony, and enjoy the southward sweeping views over the greenbelt. The downstairs level has a separate entrance and could be an au pair or mother in law unit. The interior is freshly painted in a soothing color palette, with Aura low VOC paint. The front and rear landscaping is hummingbird friendly , native, and drought tolerant. Located in a peaceful community of friendly neighbors in one of the Oakaland Hills most desireble neighborhoods. Just a five minute drive down Keller to the freeway, shopping, casual carpool and all public transit connections.
List Price: $649,000
Probate, Short Sale
Seller Representation
Click for pictures and virtual Tour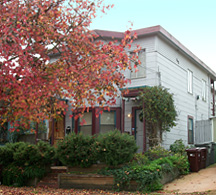 Unique Triplex on Oakland/Emeryville Border
5835-5843 Marshall St., Oakland
This property consists of a spacious duplex with victorian features and a charming cottage next door. The duplex has up and down two bedroom flats. These flats each have two baths, formal dining rooms, and plenty of natural light. The cottage next door is a cozy one bedroom surrounded by greenery. This property has some deferred maintenance, but offers incredible value, and the opportunity to live in one unit and rent the others and possibly cash flow! The lush back has mature trees and plantings and offers lots of privacy. Located on a quiet block of well kept homes, close to The SYDA Ashram community, bustling Emeryville shopping, http://www.emerymarket.com, easy freeway access and public transportation.
Short Sale
List Price: $305,000
Represented the Seller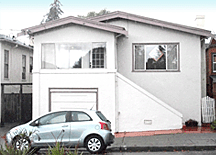 Duplex on the Oakland/Emeryville border!
1148 Stanford Ave., Oakland
Incredible value for a rental property in this popular and bustling area. The upstairs flat, which is perfect for an owner occupant, features two bedrooms and two baths, and has great light from all sides. There are beautiful oak floors throughout, and all original architecture is intact. The downstairs flat is level in with two bedrooms and one bath. There is a charming back yard and patio. The property has some deferred maintenance, reflected in the price, and is overall in solid shape. This property sits at the nexus of Oakland, Emeryville and Berkeley. A fantastic opportunity.
Short Sale
List Price: $200,000
Seller Representation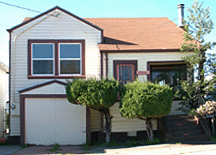 Lovable home in quiet, well kept neighborhood near San Leandro
10461 Longfellow Ave., Oakland
Close to the San Leandro border, this two bedroom, one bath home is in almost perfect shape. It has a charming fireplace, country kitchen, two spacious and light-filled bedrooms, very useable partial basement, and good sized private back yard. The neighbors say it is always quiet there! Nice view of the hills through the front windows. Close to 580 freeway and shopping, but off the beaten path. Very nice starter home or place to downscale.
Probate Sale
List Price: $112,000
Buyer Representation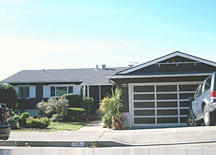 Skyline home with panoramic, three bridge views!!
115 Chadbourne Way, Oakland
This three bedroom, two ranch style home was well loved and cared for by its longterm owners. It features a large kitchen, great layout, two car attached garage and plenty of deck area in the back to enjoy the priceless views. Quiet desireable neighborhood. Convenient location just off of Skyline Blvd, close to east bay regional hiking and equestrian trails (http://www.ebparks.org/). Enjoy outdoor musical Theater in the summer, just a few minutes drive down the hill (http://www.woodminster.com/)
Probate Sale
List Price: $629,000
Buyer Representation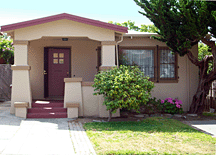 Sweet Bungalow off of Piedmont Ave
4320 View St., Oakland
First time on the market in over fifty years for this two bedroom, one bath classic. Features cheery eat-in kitchen, dining room built-ins, fireplace with unique tile, inlaid hardwood floors throughout, and great light. Original architectural details throughout this loved home. Large sunny backyard with a playhouse, large detached garage with room for a work studio. Full basement. Great longterm neighbors on this quiet block. Walking distance to Piedmont Ave. and all it has to offer.
List price: $520,000
Buyer representation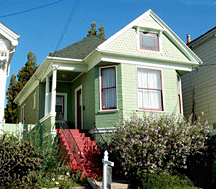 Queen Anne Victorian Cottage in friendly neighborhood
2435 11th Ave., Oakland
Just down the street from historic Bella Vista Hill, on a block of community-involved neighbors and beautiful old homes, in Old Brooklyn. This two bedroom, two bath beauty has high coved ceilings, all original mouldings and hardware, "matchstick" oak flooring, and great flow throughout. Large eat-in kitchen, tastefully updated bathrooms and an Incredibly large, native-landscaped and private back yard. Partial basement, offering enough room for a workshop, and lots of storage. This home has been loved over the years with upgrades to all systems while keeping the architecture and character preserved. Short sale.
List price: $459,000
Buyer representation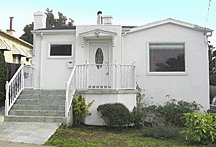 Sweet Updated Home In Maxwell Park
2636 Monticello Ave., Oakland
This three bedroom home has tons of appeal. It has been well taken care of with major upgrades throughout. The kitchen was tastefully remodeled with slate flooring,quality cabinets, high end stainless steel appliances, and warm lighting. The bathroom is spacious and fun with colorful glass tile everywhere. The gorgeous oak floors have been well preserved and recently refinished throughout the home. Convenient laundry off of the kitchen. Partial basement with ample storage and room for a workshop/play area. Nice backyard. There are partial bay views from the deck. New roof. Located on an exceptionally quiet block of many longtime neighbors,in an established desireable neighborhood. Bank owned property.
List price: $279,900
Buyer representation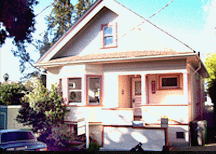 Victorian Cottage off Piedmont Avenue!
21 Glenwood Ave., Oakland
Circa 1910, with all original detail intact, this home has been in the same family for 100 years! Glenwood is a quiet cul de sac of well kept homes nestled together off of vibrant Piedmont Ave. Walk to nationally renowed restaurants, small local shops, cafes, Fentons Ice Cream, bookstores, The Piedmont Theater, much more. http://www.sfgate.com/neighborhoods/eb/piedmont/
List price: $519,000.
Represented the buyers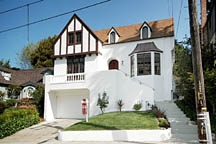 Crocker Highlands Tudor
836 Northvale Rd.
First time on the market in 38 years!
Classic home lovingly maintained by the owners,with all detail intact. Oak floors throughout, including classic parquet in the dining room. Natural light pours in all day throughout the bay and leaded glass french paned windows. The kitchen was tastefully renovated recently by the owners who wanted to preserve the old world feel of the house while modernizing with new appliances and features. The three bedrooms and two baths are cheerful and warm. The baths have original colorful tiling. A built-in staircase leads to a wonderful surprise: a full second floor with cathedral ceilings, leaded glass arched windows, and three finished rooms. The floors are continuous, gorgeous, wide plank fir floors that were just sanded and coated for the first time ever! This "bonus" space offers 1621 square feet (per appraiser) of wonderful living area not on public records. The owners used the rooms as bedrooms and central area for entertainment. The back yard is level and private, and the garage has abundant storage space. Located in one of Oakland and the East Bay's most desireable and well established neighborhoods.
For more pics: http://www.ewalk.com/tour-a.cgi?id=94247
Sold price:$1,010,000.
Represented the sellers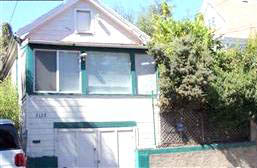 Adorable cottage in San Antonio District
2129 25th Ave. Oakland
First time on the market in 38 years!
This one bedroom, one bath house, circa 1910 is too charming and cute! From the gorgeous fir floors with rich tones to the original mouldings and archways, this cottage oozes warmth and down-home appeal. It feels larger than the square footage. The previous owners created a little private haven with an outdoor patio and small fruit trees. The attached garage is remarkably spacious with ample room for storage. Located on a friendly block, just around the corner from well kept victorians, in Oakland's Historic San Antonio district: This neighborhood was featured in the 2007 Oakland Heritage Alliance Walking Tour: http://www.sanantoniooakland.org/history/index.htm. Just minutes to shopping, the freeway, Fruitvale District, Glenview. Short Sale.
Sold price:$85,000.
Represented the buyers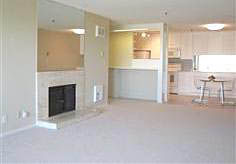 Spacious and light Adams Pt. Condo
303 Adams St., Oakland Unit 305
Spacious one bedroom condo just blocks from Lake Merritt. Almost 1000 square feet! Great unit with new carpet and paint, large fireplace, enclosed deck with partial views. Extra large closets and wardrobe. Room to spread out: create a home office. Eat-in kitchen and dining area. Newer appliances. No neighbor on one side, and plenty of quiet. Located in a well maintained security building with optional second parking space. Just blocks from Whole Foods, Grand Lake shopping district, Saturday Farmers Market, and all public transportation, easy freeway access. http://www.sfgate.com/neighborhoods/eb/grand Trust Sale.
Sold price:$209,500
Represented the buyers
Large Classic Tudor in Eastmont Hills
2901 75th Ave., Oakland
This is a four bedroom two bath roomy home with great bones, in great shape..just needing some TLC. The rooms are spacious, with high ceilings, craftsman plaster walls and ceilings, original mouldings, windows and gorgeous oak flooring. The bathrooms have original colorful tiling and wonderful fixtures. This is a two story home with grand staircase upstairs, accessible attic space for storage and a huge surprise: The basement has a large finished room with checkered black and white flooring and wainscotting,, with the feel of a dance floor/ballroom: this huge bonus room could be a family room, fun room, anything you want! The back yard is small and contained with a corner spa. Detached two car garage.. Friendly established neighborhood of folks who come over and introduce themselves. Just two minutes to 580 freeway..great pastries and coffee on the way up the hill. Five minutes to downtown Oakland and other exchanges. Bank owned property.
List price: $245,000.
Buyer representation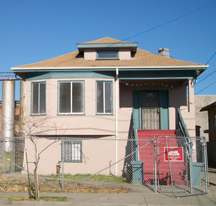 Duplex in Clawson neighborhood of Oakland
2846 Magnolia St.
Centrally located, on a quiet block. This neo classic row house is a spacious classic two bedroom with two baths. It features coved high ceilings, hardwood floors, original fireplace with intricate tiling, and great light!! There is a full finished basement with kitchen and bath that was formerly a third legal unit. The house needs work, but has had many upgrades over the years. The legal secondary unit is where the garage used to be. This is a one bedroom rental unit that has good separation of space from the house and allows privacy for both. There is a nice level and private back yard, bathed in sun all day. The rear yard borders an old candy factory that has been converted to work lofts. Great opportunity! Bank owned property.
List price: $225,000.
Buyer representation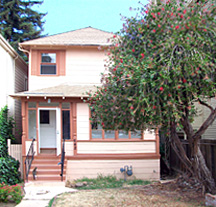 Spacious home in the heart of Vallejo Historical District
642 Capitol St.
This three bedroom, two bath home features high ceilings, craftsman workmanship throughout, and has a ton of space! The upstairs bedrooms are bathed in light. Great flow throughout this well built and insulated home. Many upgrades throughout. Low structural pest report. There is a lovely back yard with huge shade tree and hot tub. The deep lot features rear offstreet parking. The full basement has room for workshop, and abundant storage. This house is on a quiet cul de sac, situated among gorgeous victorians, just two blocks from the weekly farmer's market and vibrant old Vallejo. Bank-owned property.
List price: $139,000.
Buyer representation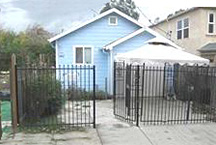 Incredible opportunity in Richmond
1733 7th St.
This is a three bedroom, two bath home that needs some work, but is actually liveable! Zero structural pest report! A few new windows are needed, fresh interior paint, new carpet, appliances, and that is about it. This home is intact and solid. Attached garage with new automatic door, nice back yard. The house next door is new construction. This home is on a quiet cul de sac of cared for homes. One of the best deals around for a first time buyer or investor. Bank-owned.
List price: $49,000.
Buyer representation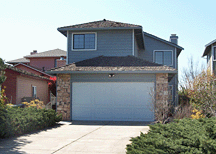 Oakland Hills Contemporary with Panoramic Views!
5017 Crystal Ridge Ct.
Located in the Ridgemont Community, this three bedroom, two and a half bath home is drenched in sunlight and has breathtaking views of the entire city and bay. Previous owners had a handcrafted Japanese tea room built downstairs, which features equisite woodwork and details. This home offers serenity and spaciousness. The level rear yard features a Japanese garden, overlooking those fantastic views! Just five minutes from shopping, and an easy commute anywhere. Close to East Bay hiking and equestrian trails.
List price: $665,000.
Buyer representation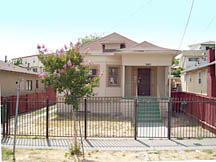 Colonial Revival Classic Row House
2445 Highland Ave., Oakland
This three bedroom (one non-permitted), two bath classic home is located in the historic San Antonio District, and is exceptionally spacious,offering 1347 sq feet of living space, larger than most row houses. This home needs some TLC, but has overall been well maintained. All original wainscotting and most architectural detail is intact, including coved ceilings, door, window and baseboard mouldings. There are doug fir and oak floors under the carpet and linoleum just waiting to be uncovered and brought back to gleaming life! Large back yard, long driveway, located on a friendly, quiet established block. REO property.
Asking price: $225,000
Represented the buyers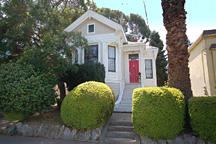 1888 Queen Anne Victorian
1005 53rd St., Oakland
This well maintained and much loved classic beauty has been referred to as "House with a heart" by its longtime owners. All original architectural detail is intact and well preserved. Light pours in the house throughout the day, lending to the cheerful warm ambiance. There is a gracious welcoming foyer, living room with gorgeous colorful stained glass original window, formal dining room, eat in country kitchen, two spacious bedrooms, and laundry area off the back hall. The attic is unfinished but has good height for future use. The basement is full, just short of legal height, has a partial slab floor, two finished rooms and a full bath, (added without permits). The back yard is enormous, quiet and private. The centerpiece of the yard is an old large avocado tree that produces year round. Other features: newer roof, newer permimeter foundation, newer sewer lateral, wiring upgrades, fresh interior paint, newly refinished fir floors. This block has wonderful neighbors who love living there! The rear borders Temescal Creek park with tall eucalyptus trees. For more info and pics: www.53rdVictorian.com
Sold price: $459,000
Represented the Sellers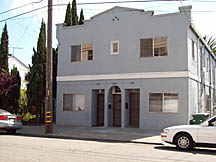 Rare Maxwell Park Fourplex!
4735 Fleming Ave.
Oakland Fantastic opportunity in popular area. Well maintained cash-flow property. All units are in great shape and have loads of charm. All have hardwood floors, country kitchens, great light from all sides. Three units are vacant. Cooperative tenant in the fourth unit. Located on a quiet block. This is an REO property.
Asking price: $420,000
Represented the buyers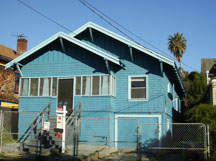 San Antonio District
2610 Highland Ave., Oakland
This two bedroom one bath cottage has a ton of charm inside! The living and dining rooms have intact wainscotting, plate rails and box beam ceilings. The cheerful eat-in kitchen has new cabinets. All the rooms are spacious in this sweet home. The back yard is large and private. Needs some TLC but is not far from being a wonderful place to call home. Situated on a cul de sac of neighbors who all know each other, across from a small park. An REO property, great opportunity.
Asking price: $289,000
Represented the buyer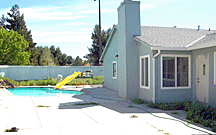 Bay Point Home With Pool
3032 Winterbrook Dr., Bay Point
This is a three bedroom, two bath, sprawling home that feels like a Villa! The floorplan is open with lots of room in the living and dining areas. Prior owners tiled the floors throughout to complement the design of the home. There is a well maintained in-ground pool and good sized private rear yard, Attached two car garage, new roof,upgraded electrical and plumbing. Low pest report. Needs interior paint and cosmetic TLC. Close to BART. Located in a loop, feels like a cul de sac, across from a charming small park. Easy access to the freeway. Great location. Bank owned.
List price: $125,000
Buyer representation.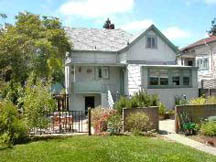 San Antonio Classic
1950 E.24th St., Oakland
Inviting four bedroom, two bath victorian, circa 1900 in the San Antonio district. Tastefully remodeled kitchen and baths. Great flow through the house to the huge back yard, perfect for entertaining. Full basement for work, play, studio. Wonderful home with a great mix of old and new. click for photo tour
Listed at $589,000
Sold for $615,000 with multiple offers
Representing the sellers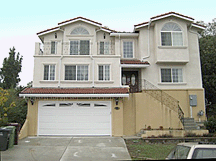 Hayward Hills, 2005 custom home with views!
2390 Rainbow Ct.
Tri-level 3275 square foot home with 5 bedrooms and 3 baths, located on a cul de sac of other newer homes. Views from all rooms, high ceilings, space galore. Great light. Hot tub in the master bath. Solid cherry floors on the main floor. Kitchen needs some work. This is an REO property.
List price: $589,000
Buyer representation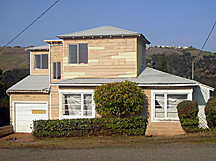 King Estates Neighborhood
7862 Crest Ave., Oakland
Contractors Special, panoramic views in King Estates location! This one has spectacular SF, Oakland and Alameda views as well as a good look at the nearby east bay hills from this "crest of the hill" location. This is the only fixer house on the block, in a neighborhood where homes are selling for much higher. This is a four bedroom, two bath home with a ton of charm, a full finished basement, large back yard on a gentle slope, and all the quiet you could ask for. Neighbors say they feel like they live in the country, yet are only minutes from shopping, the freeway etc.. This house needs to be brought back to life. All systems need updating/overhauling... except the foundation! (How lucky can you get?!). The house was owned long term by the same family. Probate sale, with court confirmation required.
Asking price:$460,000
Representing the Buyers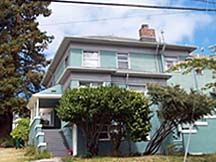 Bella Vista Hill Colonial Revival, With Income From Three Rental Units
1002 Bella Vista, Oakland
Located on historic Bella Vista Hill and situated among other stately homes, this remarkable historical gem has been maintained with all architectural details intact. This home has everything: formal dining room that leads through french doors to a magical garden, country eat-in kitchen, four large bedrooms upstairs, bonus library downstairs, media room, three fireplaces. In addition, the three private, well maintained rental units with separate entrances bring in substantial income to make this property a great investment.
Listed for $1,095,000
Sold for $1,160,000 with multiple offers
Representing the sellers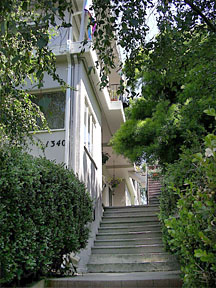 Gracious Highland Heights/Bella Vista Fourplex
1340 E.28th St., Oakland
Two well-maintained buildings on one lot, surrounded by lush mature greenery, creating a wonderful oasis for the residents. Located on a quiet block, all units have wrap around exterior decking which creates a great indoor-outdoor flow. The front building features three spacious units: downstairs are two one-bedroom units with plus rooms, and upstairs is a two-bedroom unit with a plus room. There is also a bonus unit that could join with the top floor flat to create a fabulous spread with views and private patio in the back. There is a full useable basement for storage and shop needs. The rear building houses the fourth srawling unit, which has two bedrooms, one and a half baths, a fireplace and private rear yard. There is plenty of offstreet parking as well as four garages.
Listed for $949,000
Sold for $935,000
Representing the sellers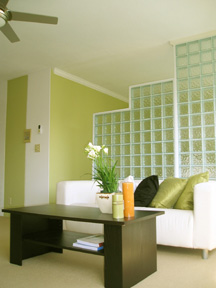 Stylish Adams Point Studio Condo
360 Vernon St. #106, Oakland
Cheerful, light-filled, upgraded studio in vibrant neighborhood, close to Lake Merritt, Grand Avenue, public transit and all amenities. A unique glass block partition creates a one bedroom feel. Fresh paint, new carpet, remodeled kitchen with handsome granite counter and stainless steel appliances. Plenty of closet space! Secure parking in this very friendly and well maintained building.
Listed for $209,000
Sold for $209,000
Representing the sellers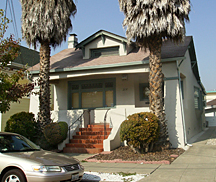 2636 School St., Oakland
Exquisite custom built bungalow, walking distance to Dimond shopping district. This impeccably maintained home has it all and more: gracious welcoming foyer, two spacious bedrooms, full bath with japanese soaking tub and jacuzzi, half bath conveniently located, impressive formal dining room with built-ins, eat-in kitchen with hardwood cabinets, chef's stove and island. There are beautiful inlaid oak floors throughout, and breathtaking detail at every turn, including gorgeous stained glass accenting all dining and living room windows. The sunny low-maintenance back yard with deck and small fruit trees is a great place to relax and entertain. This home defines "pride of ownership" in every way, and provides a truly comfortable and special place to call home. Located on a cul de sac of longtime homeowners, just a few blocks from the new Peets, La Farine, and Farmer Joes. Walk to the library, Dimond Park and more.
Asking Price: $479,000
Representing the Buyer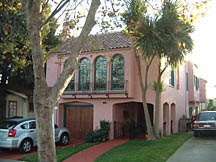 Outstanding Maxwell Park Home
5449 El Camile, Oakland
Fabulous two story Mediterranean with exquisite detail. Four bedrooms, two bath, dramatic living room with arched windows, bonus space galore, great for home office. Tree-lined street in Maxwell Park.
Listed at $599,000
Representing the Buyer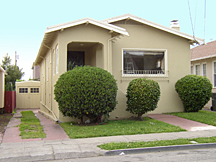 Maxwell Park Bungalow
Classic bungalow in Maxwell Park, with extra special features. This home was custom built in 1929 by the owner, who used gorgeous mahogany for the doors, trim and living room built - ins. Beautiful hardwood floors, country kitchen with antique stove, private back yard, full basement. Long driveway with garage. Full basement. Low pest report. A gem of a house on a quiet block.
Listed at $449,900.
Representing the Buyer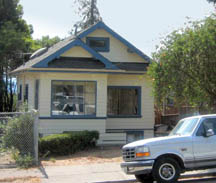 Highland Heights/Bella Vista Wonderful Fixer Upper!
Charming fixer bungalow on quiet block, convenient Bella Vista/Highland location. Large private back yard, full usable basement. house has great bones, needs work, but well worth it. Original architectural detail intact.
Listed at $385,000
Representing the Buyers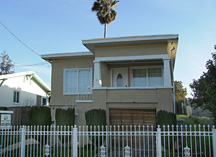 Comfortable home in Vallejo
Grant Street, just minutes from shopping, historic Old Vallejo, with easy access to the freeway for commuting to Oakland, Berkeley, SF. This comfortable three bedroom home was built in 1979. It features a newly remodeled kitchen, oak floors, new roof, attached garage and two usable rooms in the basement. The back yard is large and private, with a great palm tree in the rear corner. This is an REO property, priced to sell.
Asking price: $215,000
Representing the Buyer
Richmond home close to El Cerrito shopping
4621 Fall Ave.
This house is a real gem, sitting on a quiet block, just blocks from Cutting Blvd, the freeway, BART and major shopping in El Cerrito. Situated across from the enormous green JFK school soccer field, this light filled appealing two story home has three bedrooms,one and a half baths, a large fireplace in the family room, den and well proportioned rooms. The rear yard is quiet and secluded. Needs some TLC but a solid cared for home. This is a Bank-owned property.
List price: $118,000.
Represented the buyers
Large contemporary in quiet Antioch neighborhood
3520 G Street
Features: four bedrooms, two and half baths, well proportioned rooms and a large private back yard on a quiet street.. This home was built in 1977 and needs some updating, but is in overall good shape. This is an REO/bank owned property.
List price: $162,000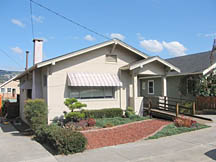 3912 Nevil St., Oakland
Pristine two bedroom, one bath classic bungalow on quiet cul-de-sac in the Allendale area, lower Laurel. Landscaped front and back yards, large eat in kitchen, oversized garage. Clear pest report.
Listed at $469,000
Representing the Buyer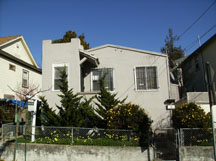 2530 Highland Ave., Oakland
Three bedroom (one non-permitted), one bath bungalow with remodeled kitchen, foundation upgrade and loads of possibility. Features a large back yard, extra storage space, and a detached garage. Friendly block. An REO property, wonderful price!
Asking price: $207,000
Represented the buyer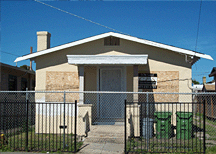 Fixer cottage on quiet block
1871 70th Ave., Oakland
Located in east Oakland, five minutes from 880 freeway and the coliseum. This is a one bedroom sweet home with good bones,on a block of well tended homes and friendly neighbors. Needs work, perfect for an investor or brave first time homebuyer! Bank owned property.
List price: $59,000.
Represented the buyers
---
© Copyright 2023, Ellen Lynch. BRE # O1417289. All rights reserved.
Ellen Lynch provides real estate services in the Grand Lake, Lake Merritt, Adams Point,
Haddon Hill, Bella Vista, Eastlake, Brooklyn, San Antonio, Glenview, Laurel, Maxwell Park,
Fruitvale, and King Estates Neighborhoods
Site design and maintenance by 5 happiness webmaster