About Me
Oakland has been my home for over forty years. I grew up in White Plains, New York, and moved here after attending college in San Francisco. I live within a fifteen minute walk of our treasure, Lake Merritt. I enjoy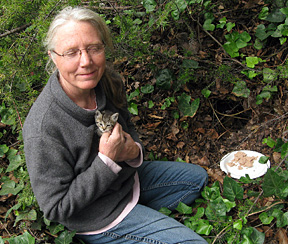 living in the most diverse city in the entire country. There is something here for everyone.
My background: After majoring in Psychology and Environmental Studies in college, I later received my MS in Traditional Chinese Medicine, and license to practice acupuncture. While I do not practice (except on friends!), I enjoy what I learned, and the healing arts are an integral part of my life.
In 1983 I became a licensed General Contractor, a career which took me into homes and lives throughout Oakland, Berkeley and the entire East Bay. This was the inspiration and foundation for my career in real estate. I established close working relationships with many realtors in the east bay, and was fortunate to have good role models.
I've renovated several of my own places in Oakland along the way, including moving a condemned Victorian cottage to a new location and restoring it on a shoestring budget,
using salvaged materials. While I have sworn off condemned homes, I still have a passion for renovating old homes.
I am involved with a variety of neighborhood civic and cultural activities, including House Captain, Rebuilding Together Oakland, (formerly Christmas in April) and various neighborhood groups here in District Two. I love animals and have always chosen to be around them as much as possible. A life calling of mine is working with feral and homeless cats. I spend time on a regular basis spaying/neutering and trying to help them have healthy lives here in the city. I am proud to have worked with over two thousand feral cats in Oakland, over almost thirty years. I enjoy networking with and supporting several of our locally based animal welfare groups, particularly Island Cat Resources and Adoption (www.icraeastbay.org) and Fix Our Ferals (www.fixourferals.org).
Professional Designations
Member, Oakland Berkeley Association of Realtors
Member, California Association of Realtors
Member, National Association of Realtors
Member, ePro
Member, ABR
Member, Oakland Heritage Alliance
Member, California Preservation Foundation
Top 5% producer, 2009, Keller Williams Realty Oakland/Piedmont
---
© 2023, Ellen Lynch. BRE # O1417289. All rights reserved.
Ellen Lynch provides real estate services in the Grand Lake, Lake Merritt, Adams Point,
Haddon Hill, Bella Vista, Eastlake, Brooklyn, San Antonio, Glenview, Laurel, Maxwell Park,
Fruitvale, and King Estates Neighborhoods
Site design and maintenance by 5 happiness webmaster